Creative Feminine Ways to Look Gorgeous in Men's Flannel Shirts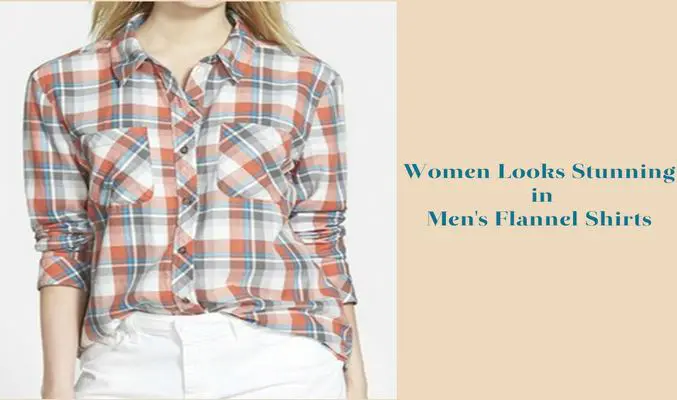 The flannel shirts have come a long way from being a cowboy or grunge style attire for men. And have garnered the attention of the mainstream fashion scenario. Women have grown a fetish to wear them for different occasions, exuding a smart appeal that is different from the extremely girlie looks. Be it for the weekend errands in layered manner. The parties with leather pants or to the beach as cover ups. You will never run out of options to style these super funky and classic plain flannel shirts.
Just when you thought that you are running out of fresh new ideas to wear the wholesale womens flannel shirts this summer, the retail stores have come up with the boyfriend flannel shirts that are sluggish, oversized and slouchy, lending an ill fitted casual spunk. You can wear them in different manners, be it as a dress or as a jacket, and end up looking refreshing and stunning.
Thus, it is a lot like wearing the bulk men's flannel shirts with confidence and oomph, with a tinge of feminine charm.
The skinny way
The boyfriend flannel shirts for women are ill fitted, and come in oversized silhouettes. Hence, if you are looking for a sexy and toned look, you have to experiment with the bottom wear. And add some accessories to get the desired look. For everyday outings, you can get a very idea look without adding to the sluggish feel by wearing the flannel shirts with skinny jeans, boots, and a belt cinched over the shirt on the waist. Keep the sleeves rolled up for a funky stance.
The manly demeanour
To get a fresh new manly ensemble, you can put on the flannel men's shirt and add the sassy cargo pant with numerous pockets to this. To get some hotness quotient, just toe up the shirt at the bottom, and crop it up to show off the midriff perfectly in a confident way.
Turn it into a mini dress for sunny days
Off to a brunch outing or lunch date on the sunny weekend? If you are in a way to be creative and try a sweet and sexy charming feminine look. The flannel plaid shirts will do wonders. Turn it into a strapless mini sundress by some simple steps. Button up the shirts without putting the sleeves on.Twist the sleeves and put them in a criss- cross manner around your back. Get them on the front and tie a little pretty knot.
Go back to the 90's
Get a very spunky and hipster retro look with the plaid flannel shirts as you use a pair of suspenders to be clipped on to the shirts, and wear it half tucked for a very smart feel. Add the sneakers to complete this look with a finishing edge. Wear this with a wide bottomed denim trouser.
Go formal
If you are a working woman, going short of ideas to dress up regularly for office is a regular affair. For this, the flannel shirts can come to your rescue. You just have to tuck it into a very plain and monochromatic high waist pencil skirt, with a sleek or broad belt added as a perfect accessory.
Party all night
Tuck the shirt into a palazzo, and wear the shirt above a bodice or tank tee. Also, add the long shimmering neckpiece for the a preppy, classy look!
Thus, time to check the flannel stores to get the boyfriend flannel shirts in bulk at affordable rates.